CLIENT: Kingsbury Construction
TRAD were appointed by Kingsbury Construction to provide a complete scaffold encapsulation and temporary roof covering to the grade II listed building which once housed Acton Town Hall. The building is undergoing a complete refurbishment and conversion which will provide 71 new luxury homes.
TRAD provided an ALTRIX temporary roof system which covered a complete area of 2240m2 over a complex shaped roof, which required the temporary roofs to be erected at alternate heights. Due to the nature of the roof, TRAD were required to install a 25m long bridged spine beam to support one end of the roof.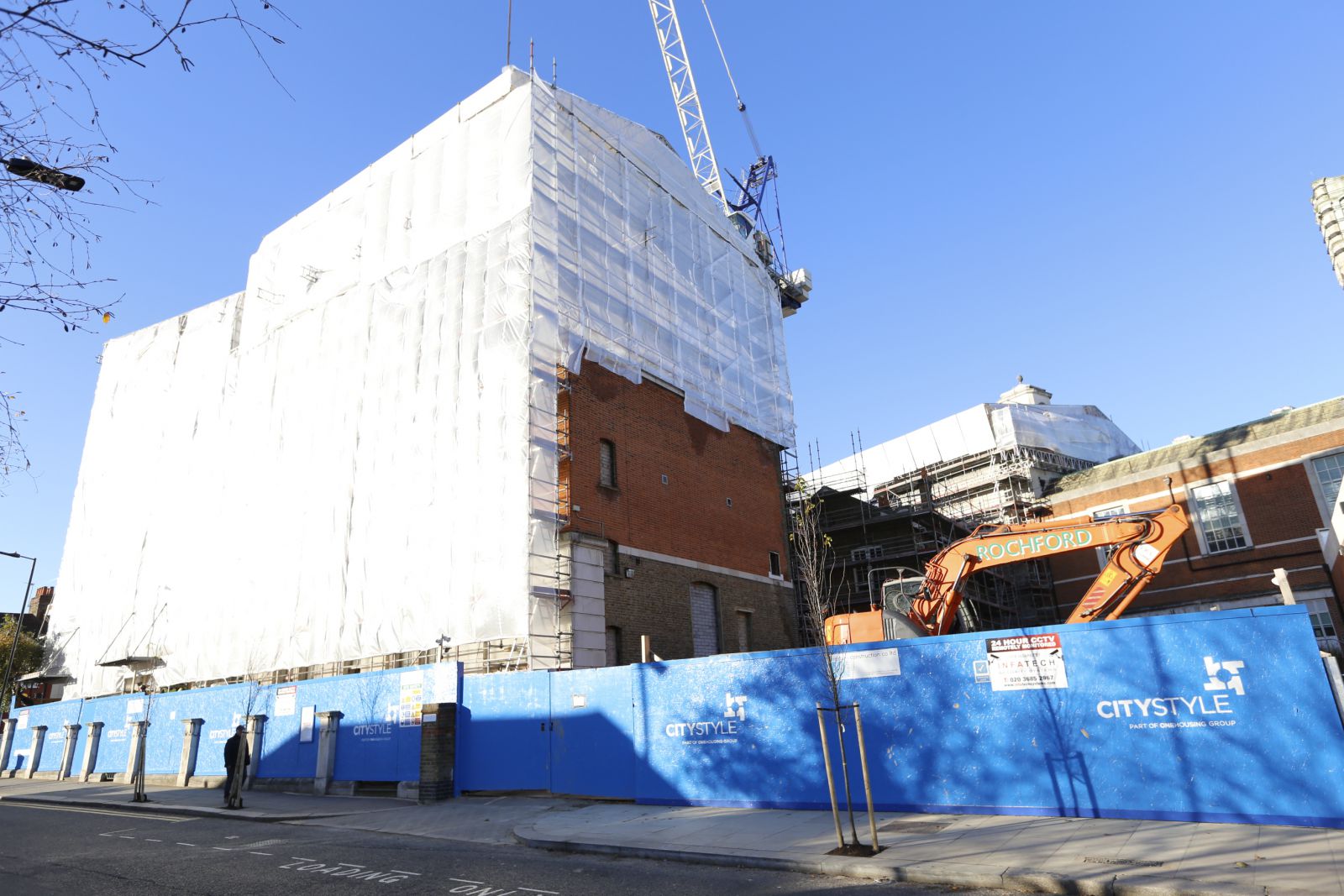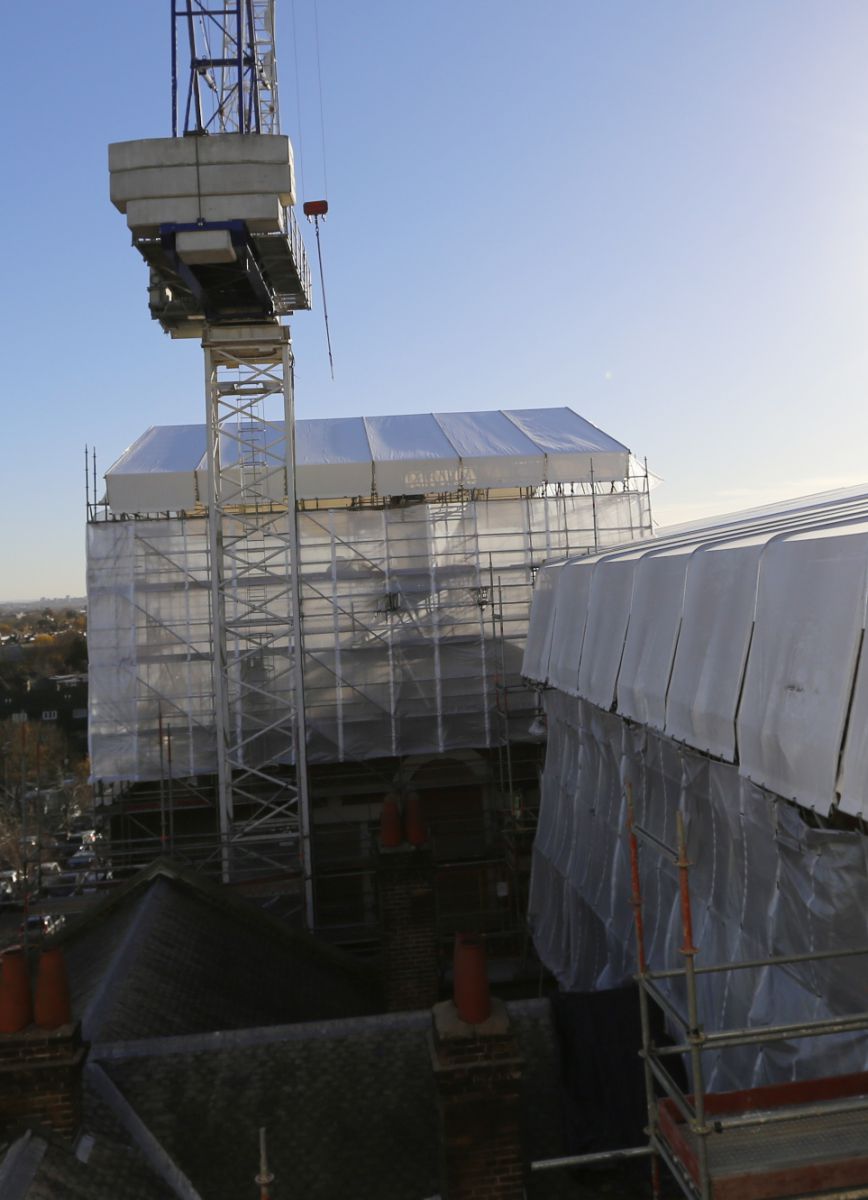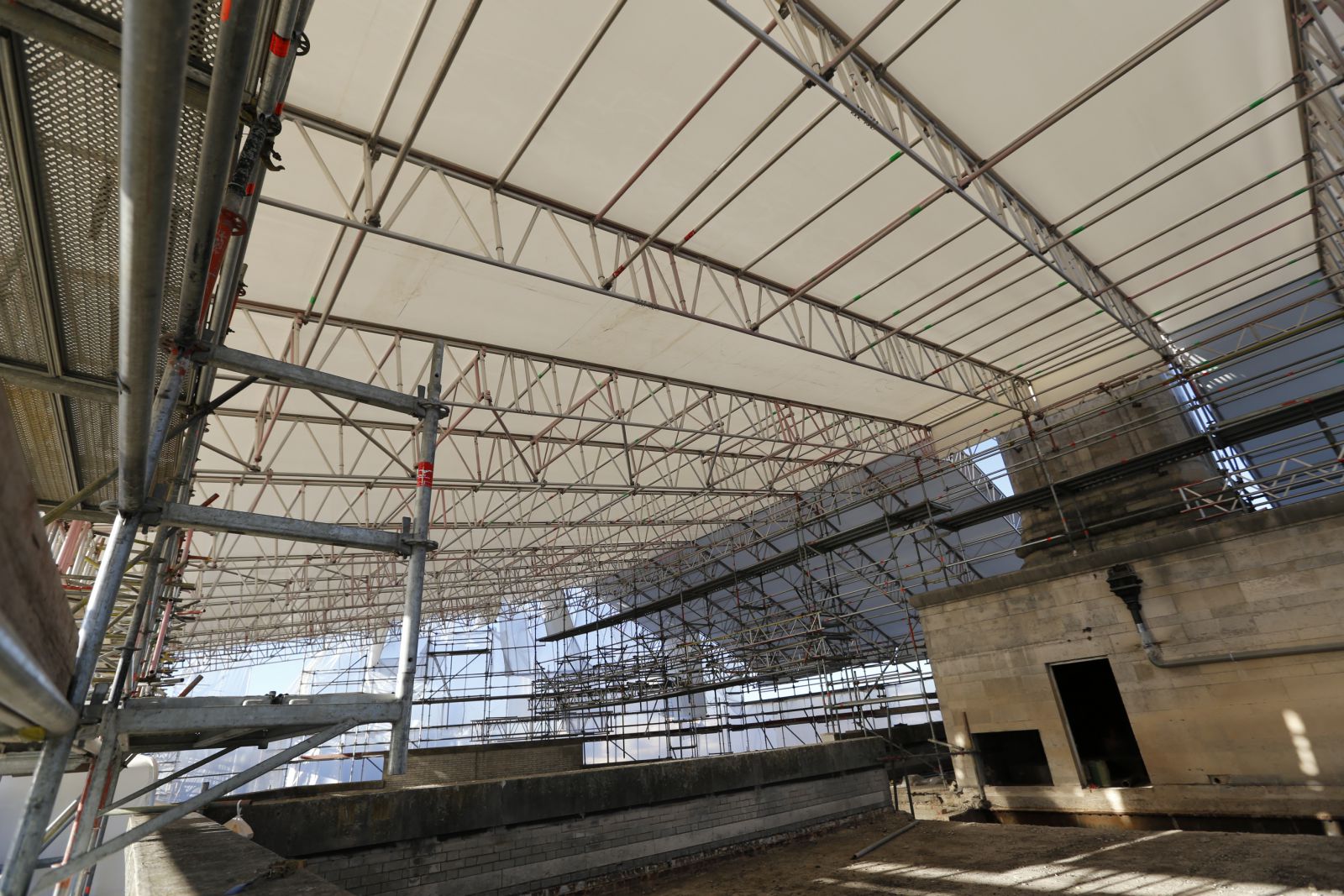 provide

new luxury homes

covered a complete area of

over a complex shaped roof

install a

long bridged spine beam