TRAD Group's CEO Des Moore Signs Pledge Prioritising Employee Mental Health & Wellbeing
On June 14, at the Group's Bromley HQ, TRAD Group CEO Des Moore signed a Time for Change Pledge prioritizing a TRAD specific action plan to support the mental health and wellbeing of the Group's 1000 employees. Time for Change is a Government backed and lottery funded movement, led by the charities Mind and Rethink Mental Health, which promotes a more open and supportive approach to mental health risks and issues. The TRAD Group is now one of over 700 leading UK employers that have signed a Pledge and started implementing their own action plan.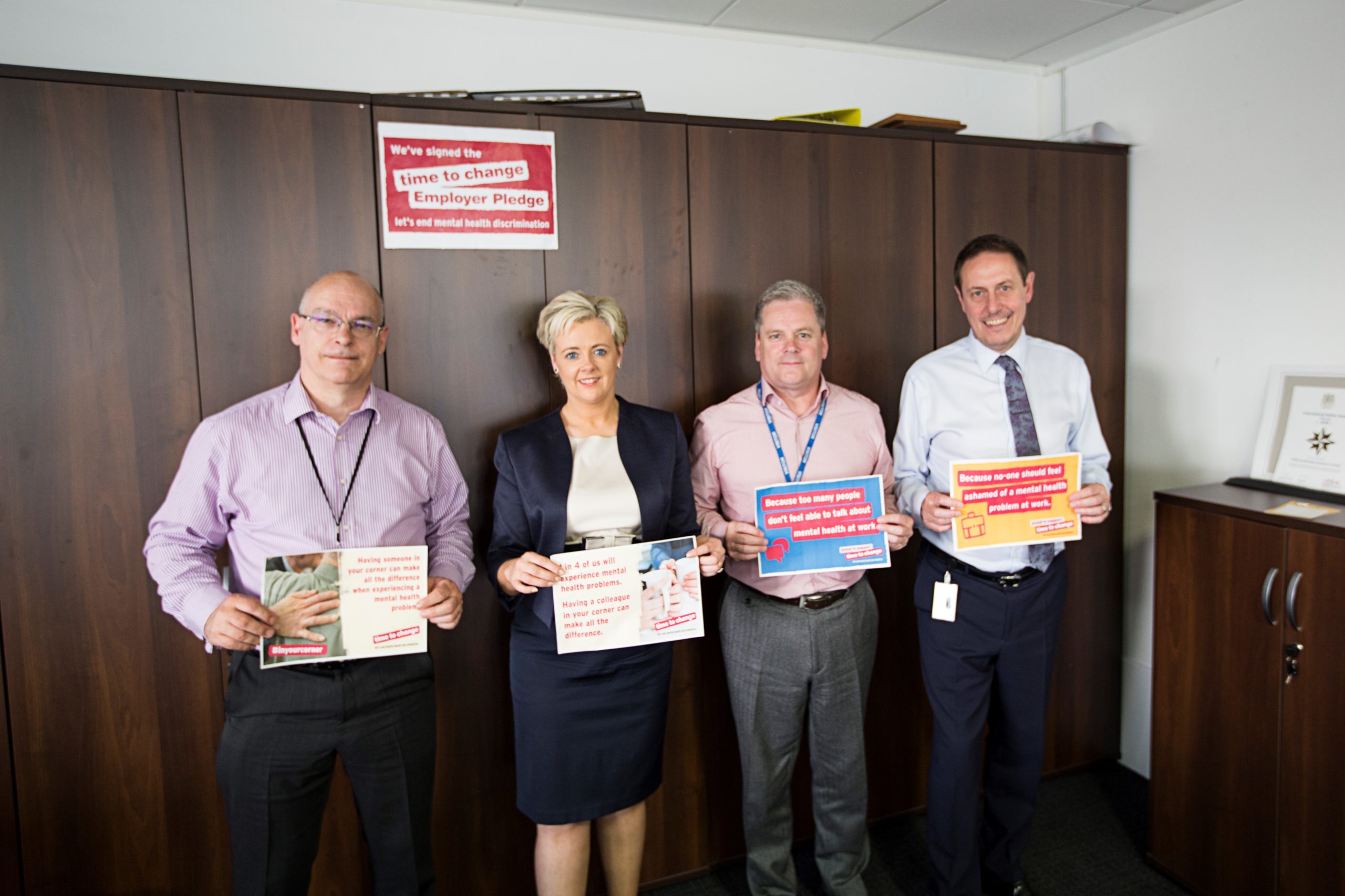 Des explained why supporting mental health within the Group is so important, "Signing this Pledge and implementing our action plan reflects our long-standing commitment to take a 360 degree approach to supporting the health and wellbeing of our employees. A broken bone is obvious. However, an individual can easily hide a mental health problem. This is a safety risk factor not just for them, but also their teammates working in a dynamic but also – as we all know – very demanding environment."
For 62 year-old Des, it is also an issue close to his heart: "Whilst making my way in the scaffolding world, at 26 I fell into a deep depression, but came through it with the help of my wife Debbie. If I had been open earlier about the pressures I was feeling at work, I might have avoided the depression and certainly recovered more quickly. In the scaffolding world, I'm living proof that 'down times' can just be part of life and no barrier to personal fulfillment. At TRAD we are doing all we can to break down mental health stigma and support our employees' mental health and wellbeing in an open and supportive way."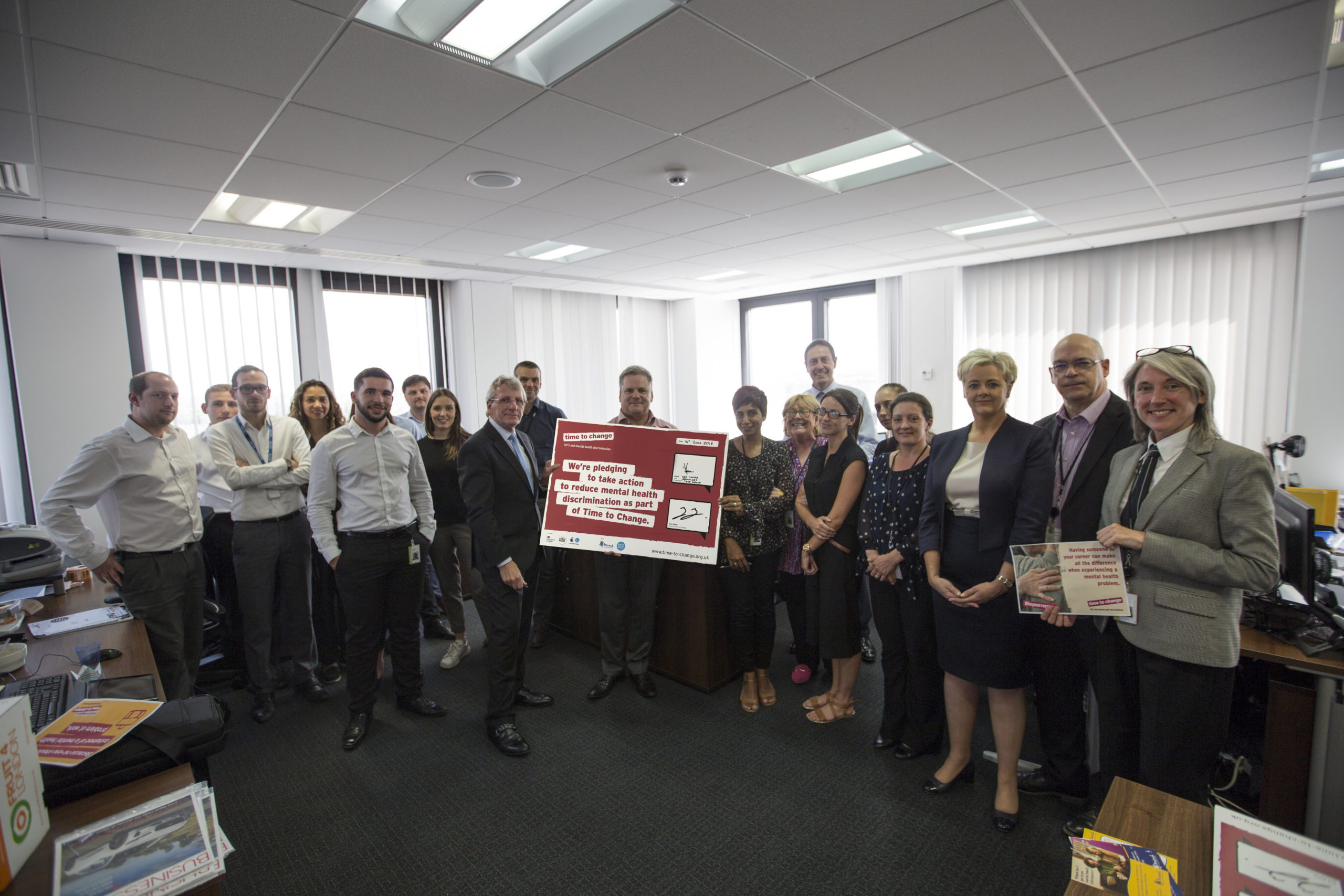 The TRAD Group's action plan includes:
A review and update of aspects of mental health in our policies, including our Group's behavioural safety programme Play it Safe and Knowledge Inspired mentoring programme
The nomination of 12 or more mental health champions who will be trained to encourage understanding and openness of mental health issues amongst all employees and offer support and guidance
A six month rollout of team discussions on mental health issues and the support available to open up debate
Distribution to all employees of a new mental health wellbeing guidance booklet, which details information, support and advice.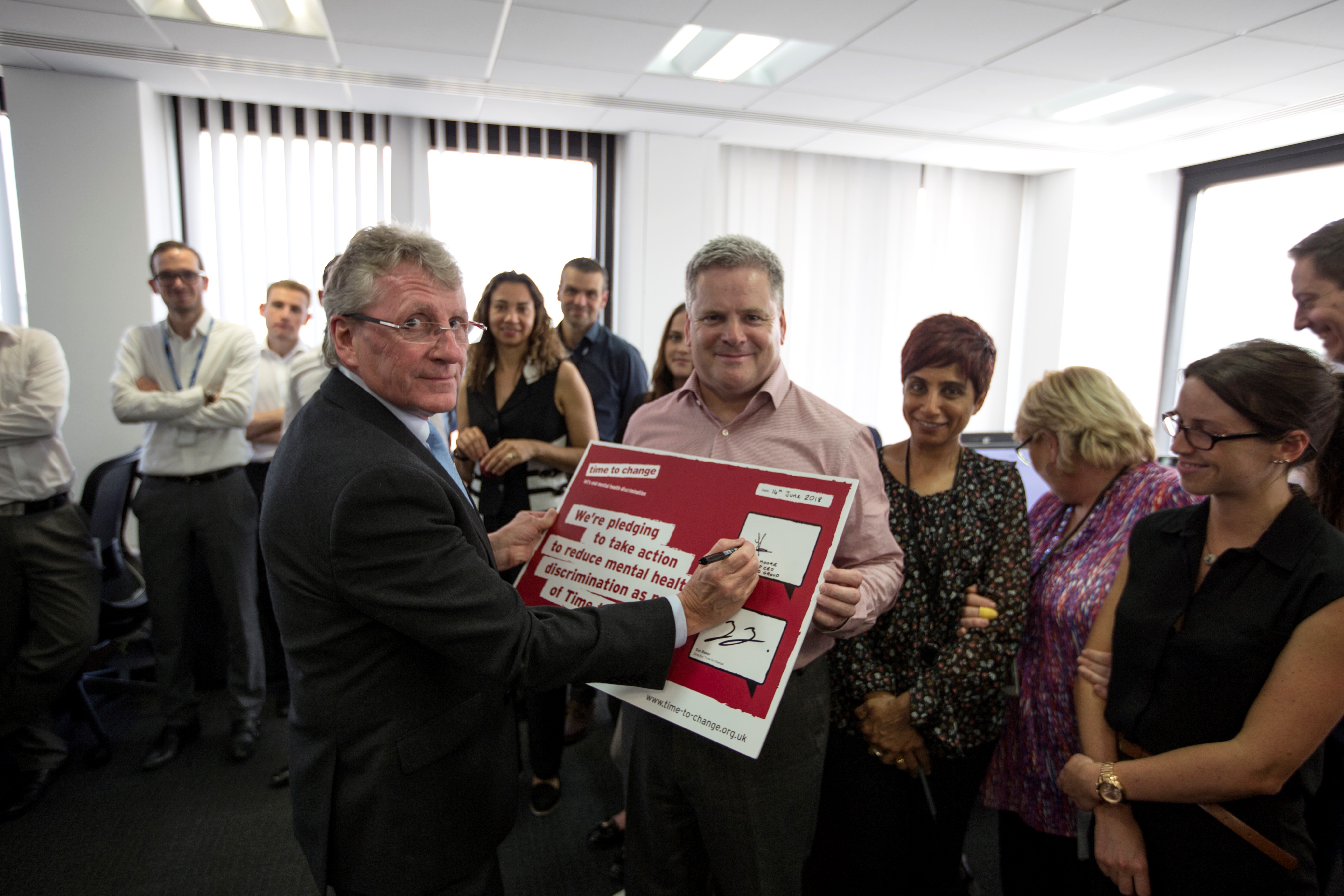 Research across all industries shows that 95% of employees calling in sick due to stress give another reason for their absence, reflecting fear and social stigma about the issue. Also, 1 in 4 employees are estimated to experience anxiety, stress or depression during every year. Des fervently believes that it is vitally important for all companies to strive to create an open and supportive culture as a key aspect of their business strategy and employee engagement.
To learn more about the Pledge go to: